People can gain new technical knowledge and skills through on-the-job training, or apprenticeship opportunities. Working closely with an experienced professional in a particular field to learn the basics before entering the job full time (while being paid) is a major advantage of being an apprentice. However, apprenticeships have many drawbacks as well. This is why it is important to previously be acquainted with their advantages and disadvantages in order to choose whether to opt for an apprenticeship or an academic degree.
Level: B2 / C1
Materials included:
Discussion questions – on subject topic discussion.
Reading – to gain subject knowledge.
Listening – skill practice (the teacher can read the reading section).
Listening Pair work – student pronunciation practice. (A4 printable only not on slides)
Vocab – to prepare for the video task (Vox Media is the video source)
Video comprehension question – subject input and listening comprehension.
Pros and Cons – organise the ideas and discuss more pros and cons.
Scenario – for group discussion and to use negotiating language. (A4 printable only not on slides)
Images – for general class use.
Downloads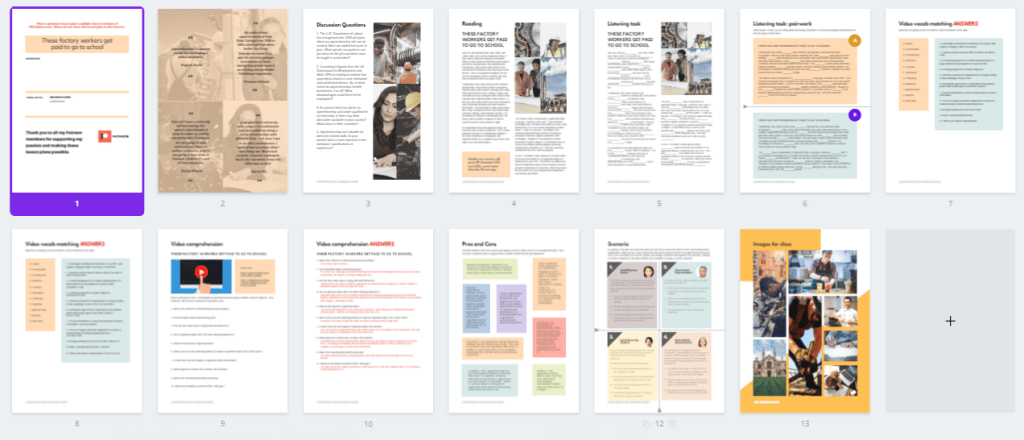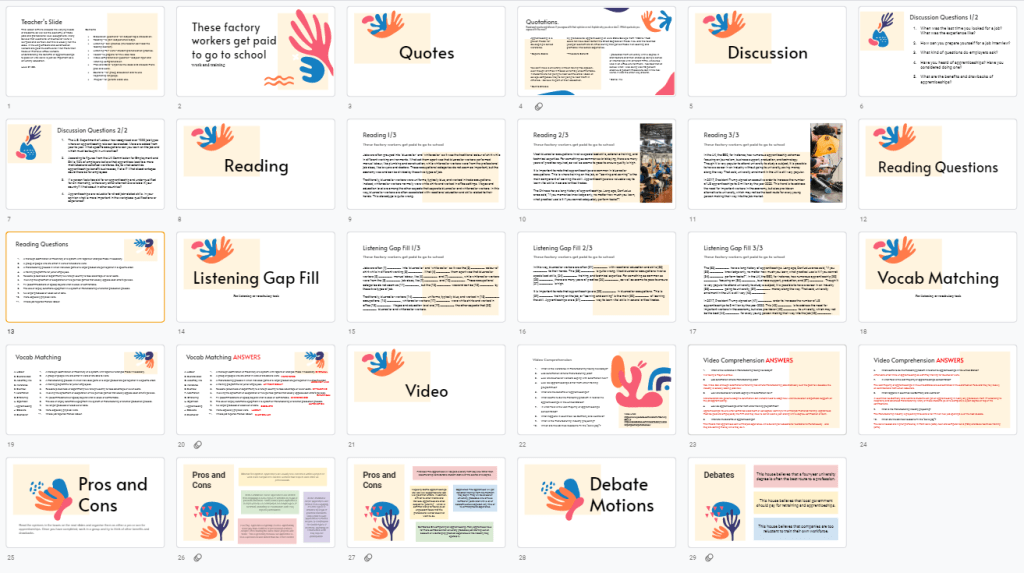 Original YouTube link: These factory workers get paid to go to school